POOL LIGHTING &
CONTROL SYSTEMS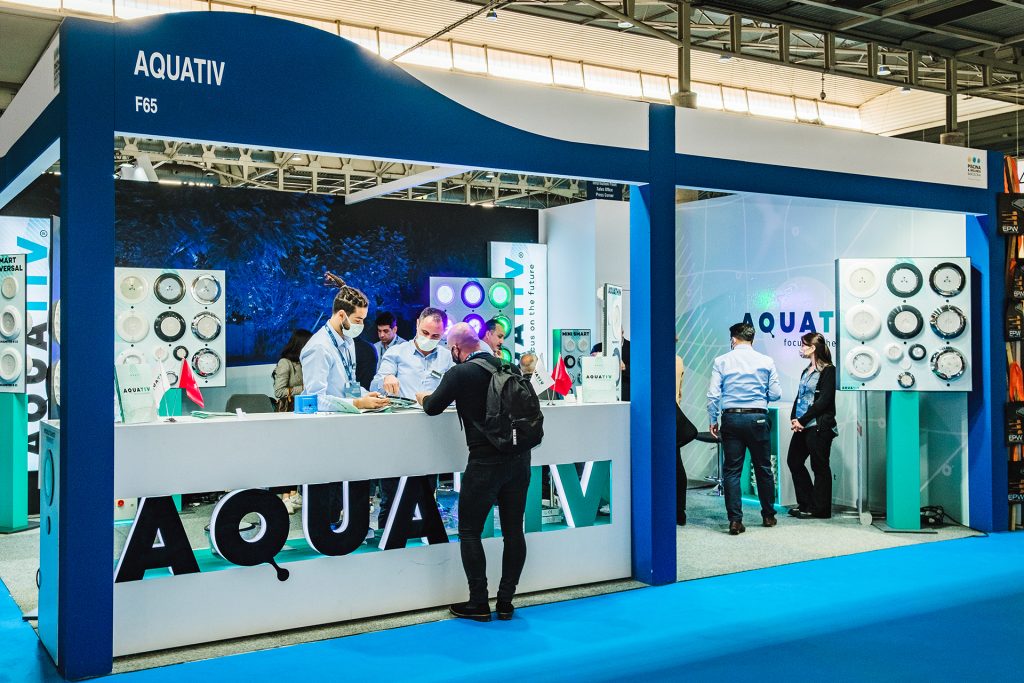 Piscina&Wellness Barcelona 2021
As AQUATIV our job is to bring you the highest quality products with latest Technology, Innovation and gamechanger Vision coupled with unique design. We are becoming well-known underwater lighting brand in the industry contributing development of new projects according to needs of consumers.
Thanks to focused and extended customer service to both our trade and retails consumers we are always ready to find out what lighting systems are right for your pool.
To meet the requirements of the developing technology of the product
To secure more productive values
To provide easy mounting and maintenance for pool manufacturers
To satisfy end-users with aesthetic design and efficiency
To manufacturing the right products for right purpose and envoirement
To grant highest satisfaction between Supplier-Pool manufacturer-End-user
Following R&D projects according to all subjects we are manufacturing high-end products to be an Export-based company.By attending to exhibitions 2019 Tuyap Pool Expo and 2020 Unicera we have shown our determination to reach our targets.
Piscine Global Europe Lyon 2022
Piscina&Wellness Barcelona 2021